Mark Tarpley, PhD offers over 20 years of education experience.
We target your areas of score growth.
Limited Availability, So Don't Wait.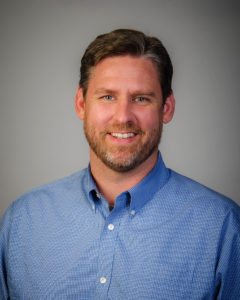 Taught by Mark Tarpley, Ph.D., Dr. Tarpley's 20 years of experience in education spans a vast range including private, public, corporate, online, in-home, middle school, high school, undergraduate, master's level, and doctoral level instruction. His edtech experience ranges from creating a technology math classroom lab to working on e-learning platforms to understanding best practices in the utilization of technology in education. Further, instructional design, classroom management, and assessment creation have been of particular interest to him.  He holds a state teaching certification and has experience working in youth and college ministry at the local and national level.
Please scroll to the right on mobile to see the full schedule.
*Please Note:  The spring course is designed to offer students both flexibility and longitudinal preparation working into the spring and summer testing seasons.   The course begins with a full-length Saturday morning practice test in early January (see dates below) with a Performance Analysis (question and category level analysis of the test to identify areas of score growth).  Sometimes students have a conflict with the Saturday morning practice tests.  Please know that students can self-administer the test at home, if need be, and send a picture of the answer sheet for scoring.
The following week, we begin with four evening skills, strategy and mindset live sessions (again, see dates below).  From there, students will have weekly assignments to work through the remainder of January and into February and March.  The student dashboard provides auto-grading, analytics, and explanations to every question.  In February, students will take a second full-length Saturday morning practice test with a Performance Analysis, and the course will wrap-up in early March with a final live instruction session.  Along the way, I will set-up two dedicated times to talk with each student by phone regarding his or her specific test day preparation and to maintain accountability for weekly assignments.  By the completion of the course, students will have a solid foundation in understanding the skills, strategy, and mindset they need to move into the spring and summer testing season for both the ACT and SAT.
ACT Spring Course Dates
| | Spring Course |
| --- | --- |
| Orientation (6:15 pm – 6:45 pm) | |
| | Monday, January 11th |
| Course Sessions | |
|  Session #1 (7 – 9 pm) |  Monday, January 11th |
|  Session #2 (7 – 9 pm) | Tuesday, January 12th |
| Session #3 (7 – 9 pm) | Thursday, January 14th |
|  Session #4 (7 – 9 pm) | Friday, January 15th |
|  Wrap – up Session #5 (7 – 9 pm) | Thursday, March 4th |
|  Practice Test (8 am – 12 pm) | |
|  Practice Test #1 | Saturday, January 9th |
|  Practice Test #2 | Saturday, February 27th |
*All course sessions and practice exams are held at Christian Life Preparatory School at Christ Church, 5253 Altamesa Blvd. Fort Worth, TX 76123.  NOTE: Please do not google "Christian Life Preparatory School" for directions as it will take you to the wrong location. Please use the address provided if doing a search for directions.
"Dr. Tarpley has successfully created a prep course featuring tons of visual aids, testing techniques, and time management exercises. The course is built to improve overall ACT scores as well as serve individual needs of students. When beginning the course, I stressed my need for improvement in the math section, and my math score was raised 8 points. Needless to say, I would recommend the course to anyone and assure them that whether they have problems with a particular section of the test, all of the test, or have never taken the test, the course will raise their score and be well worth the time and effort."
After using the TarpleyPrep course, I raised my overall ACT score, which raised my scholarship by $22,000!
This course erased any doubts I had on achieving a high score on the ACT and obtaining college acceptance! Both the practice test days and the course book do an excellent job of preparing you for the test. My score increased to a 30!!
I found Dr. Tarpley's ACT Prep course to be very helpful in increasing my test score and making me feel prepared for the actual ACT test. Because of his course, I was able to raise my composite score a whole 8 points. I am very glad I took Dr. Tarpley's course.
We cannot recommend Dr.Tarpley's ACT Prep Course highly enough! Our child attended a different prep course prior to TarpleyPrep, and came away overwhelmed and with very little sense of being helped practically or individually. In the TarpleyPrep course, the clear teaching, strategies, and individual attention combined with the experienced, competent instructor produced results. With confidence and preparation, our child took the test and increased her ACT Composite Score by 6 points! At her college of choice, that brought the scholarship level from $20,000 to $56,000! If you're looking for an excellent course, you've found one in TarpleyPrep!
I enjoyed every session I attended, and my score increased by 3 points. Dr. Tarpley explains everything with great clarity and he makes you think outside of the box. I would definitely take this course again and would recommend it to anyone who is willing to work hard.
Dr. Tarpley's course gave me the skills to succeed on the ACT in a way that was both fun and professional. I recommend this course to anyone who is looking for an engaging test prep course that yields real results.
I came into the course with the mindset that I could just get away with doing the minimum, but that wasn't the case. I learned that I would only get what I put in. I later cracked down and work hard and when the results came in my score increased by 3 points. Thank You TarpleyPrep for everything!
Our son attends Christian Life Preparatory School. I cannot recommend Dr. Tarpley enough in helping students to prepare for th ACT. Dr. Tarpley on several occasions aided our son concerning questions specific to his needs concerning preparing for the ACT and increasing his scores. Dr. Tarpley truly cares about his students and does everything possible to help them succeed. Our son and I have found him to be very encouraging and very qualified.
Get On the List
Be the first to know about TarpleyPrep updates and offers.