A&M-Commerce College Prep Academy Partners with Celeste ISD for ACT 1-Day Prep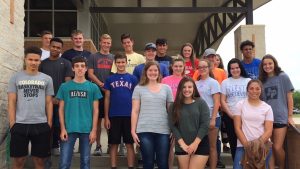 "This class helped me to realize how simple I can make this test.  I believe other students who want to take the ACT should take this course as well.  It definitely helped me!" – Student
"I certainly learned from today, and I believe it will greatly benefit me in my future." – Student
"I hope the word can get out about this program.  This is an amazing class to take, and I would just like more people to take it." – Student
"I think the class was great, and I will do much better the next time I take the test." – Student
"The testing strategies I learned will help me a lot." – Student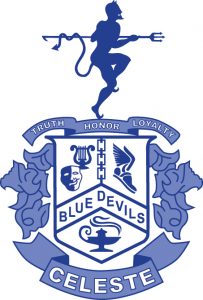 1st A&M-Commerce College Prep Academy Test Prep Camp Huge Success!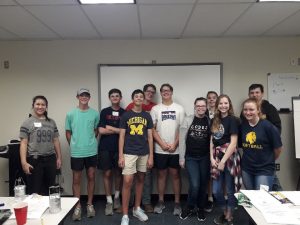 "Very helpful day, worth the 5 hours on a Saturday!" – Student
"Spend a little time now to change your future." – Student
"The camp really helped me be less stressed about the ACT." – Student
"I just wanted to let you know that both of my kids felt like your class was very beneficial." – Parent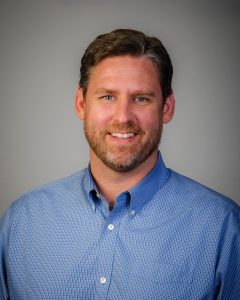 Dr. Mark Tarpley's 20 years of experience in education spans a vast range including private, public, corporate, online, in-home, middle school, high school, undergraduate, master's level, and doctoral level instruction. His edtech experience ranges from creating a technology math classroom lab to working on e-learning platforms to understanding best practices in the utilization of technology in education. Further, instructional design, classroom management, and assessment creation have been a key focus in his work over the years. That being said, he has always found his home in the classroom, working directly with students in assisting them to achieve their educational goals. He also holds a state teaching certification.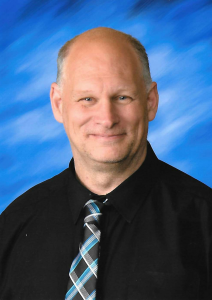 Michael Huber has been a professional educator for over 20 years.  In addition to teaching in the classroom for both public and private schools as well as working with home-school students, Michael has over 5000 hours of private tutoring experience that ranges from pre-algebra to Calculus BC in math as well as chemistry and physics in the sciences.  His passion has been helping students reach their college goals through thoughtful, student-focused tutoring.  In addition, he has the unique combination of educational training and a deep understanding of the ACT and PSAT/SAT to support students in growing their test scores.
"Dr. Tarpley has successfully created a prep course featuring tons of visual aids, testing techniques, and time management exercises. The course is built to improve overall ACT scores as well as serve individual needs of students. When beginning the course, I stressed my need for improvement in the math section, and my math score was raised 8 points. Needless to say, I would recommend the course to anyone and assure them that whether they have problems with a particular section of the test, all of the test, or have never taken the test, the course will raise their score and be well worth the time and effort."
After using the TarpleyPrep course, I raised my overall ACT score, which raised my scholarship by $22,000!
This course erased any doubts I had on achieving a high score on the ACT and obtaining college acceptance! Both the practice test days and the course book do an excellent job of preparing you for the test. My score increased to a 30!!
I found Dr. Tarpley's ACT Prep course to be very helpful in increasing my test score and making me feel prepared for the actual ACT test. Because of his course, I was able to raise my composite score a whole 8 points. I am very glad I took Dr. Tarpley's course.
We cannot recommend Dr.Tarpley's ACT Prep Course highly enough! Our child attended a different prep course prior to TarpleyPrep, and came away overwhelmed and with very little sense of being helped practically or individually. In the TarpleyPrep course, the clear teaching, strategies, and individual attention combined with the experienced, competent instructor produced results. With confidence and preparation, our child took the test and increased her ACT Composite Score by 6 points! At her college of choice, that brought the scholarship level from $20,000 to $56,000! If you're looking for an excellent course, you've found one in TarpleyPrep!
I enjoyed every session I attended, and my score increased by 3 points. Dr. Tarpley explains everything with great clarity and he makes you think outside of the box. I would definitely take this course again and would recommend it to anyone who is willing to work hard.
Dr. Tarpley's course gave me the skills to succeed on the ACT in a way that was both fun and professional. I recommend this course to anyone who is looking for an engaging test prep course that yields real results.
I came into the course with the mindset that I could just get away with doing the minimum, but that wasn't the case. I learned that I would only get what I put in. I later cracked down and work hard and when the results came in my score increased by 3 points. Thank You TarpleyPrep for everything!
Our son attends Christian Life Preparatory School. I cannot recommend Dr. Tarpley enough in helping students to prepare for th ACT. Dr. Tarpley on several occasions aided our son concerning questions specific to his needs concerning preparing for the ACT and increasing his scores. Dr. Tarpley truly cares about his students and does everything possible to help them succeed. Our son and I have found him to be very encouraging and very qualified.
Get On the List
Be the first to know about TarpleyPrep updates and offers.